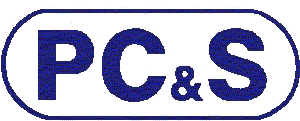 Power Management & Control Specialists


PC&S OFFERS SOLUTIONS

--NOT JUST PRODUCTS
PC&S offers our customers and partners the best value possible
http://shop.ctjohnson.net/contents/en-us/d10.html


PC&S

offers a wide range of products offering solutions to any generation, transmission and electrical energy consumption process in the industrial, building and domestic sectors.

PC&S

specializes in power measurement and controls. We are manufacturers and suppliers of electrical products and provide: Analog Panel Meters, Digital Panel Meters, Power Meters and Monitoring Systems, Generator Controllers, Transducers, Protective Relays, Current and Potential (Voltage) Transformers, Shunts, Instrument and Voltage/Change Switches, Battery Chargers, and DC Contactors for Industrial and Transit Applications.