Updated 3/10/2018
added P&ID Symbols
Just offered: CAD Symbols for P&ID and other Instrumentation documents
You can order it for several CAD applications including AutoCAD, Microstation, or in a DXF format
Click Here to order P&ID Symbols for $26.66 for most CAD applications
Links to Instrumentation informative sites.
We offer Automation; Instrumentation and controls engineering, design, configuration, software and service to commercial and industrial firms in both Carolinas from our central location in Charlotte, NC.
Distributed Control Systems (DCS), Supervisory Controls And Data Acquisitioning (SCADA) systems, Programmable Logic Controller (PLC), Human Machine Interface (HMI), Visual Machine Interface (VMI)
Foundation Fieldbus, ProFiBus, Actuator Sensor interface (ASi), DeviceNet, Ethernet, FL-net (OPCN-2), ModBus, ControlNet
Click on banner to the right for comprehensive information on the various bus network for Automation and Controls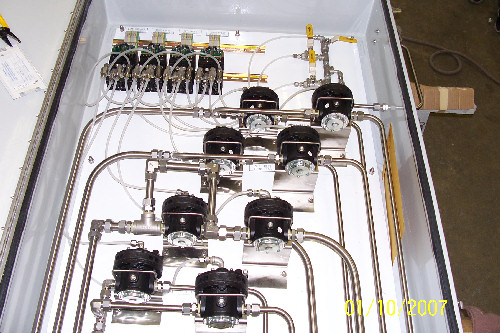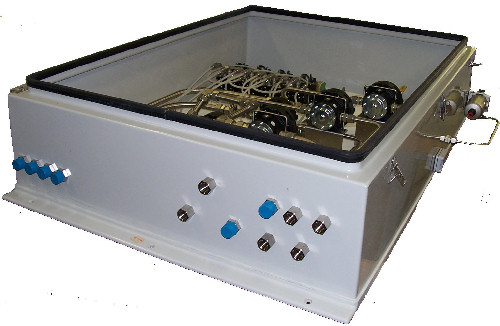 This is a pneumatic booster system designed and built for a pulp & paper firm to control air padding pressure to paper machine, all tubing and fittings are 316 Stainless Steel
Because of my past experiences working for Moore Products Co and Bailey Controls I am in a unique position to develop pneumatic and fluidic control systems.
Are you locating PCs in an industrial environment?

If so you should consider having them installed in a computer case designed to survive in a hostile area.

We can also provide custom air or nitrogen purged enclosures for electrically hazardous areas to meet Class 1 or 2 Groups C&D